Two-day Intensive Live Online Course taught by:
Roy Hunter, DIMDHA, DAPHP; and Bruce Eimer, Ph.D, ABPP
Date: TBD
Times: 9:00am to 5:00pm each day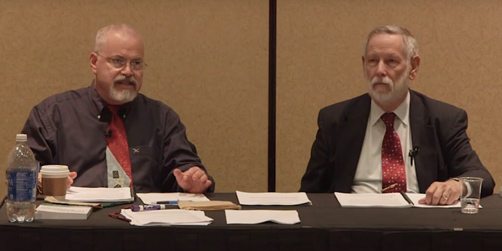 Summary
Hypnotic regression therapy (HRT) is both loved and criticized by professional therapists. The public is fascinated with it, it has been around for decades, and it has been employed by competent therapists with excellent results. However, regression therapy has also been employed by many therapists with negative results. WHY?
Unfortunately, there are traps for therapists who employ regression therapy without proper training. Not only is there a real risk of false memories, there are also risks that a client could become worse instead of better if the therapist does not know how to help clients properly release the perceptions of past painful experiences.
This live online course will teach professional therapists and hypnotherapists how to employ Hypnotic Regression Therapy safely and competently. This course is intended for professional hypnotherapists, psychologists, psychiatrists, clinical social workers, licensed mental health counselors, pastoral counselors, and psychiatric nurse practitioners who use hypnosis in counseling and psychotherapy.
Workshop Outline
The Four Hypnotic Steps to Facilitate Change (hypnotherapy objectives).
Ideomotor finger signaling to determine whether to employ regression.
What IS hypnotic regression therapy and which hypnotherapy objectives can it fulfill?
When is regression appropriate?
The difference between guiding and leading.
Ideomotor exploration of the seven psychodynamic keys to psychosomatic symptoms
In-depth explanation of regression:
Phase 1: Client Preparation
Phase 2: Regression Techniques to Discover the Cause
Phase 3: Abreactions and Release
Phase 4: Subconscious Relearning
Phase 5: Concluding the Session
Practice and role play (repeated as time permits)
Regression to birth: fact, fantasy, when and how to do it
Past life regressions: fact, fantasy, when and how to do it
HRT for resolving unresolved past grief
HRT for resolving post trauma stress syndrome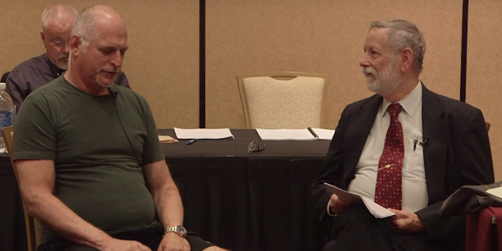 Only $550 for 2 full days!
Email us for more information or call 561-377-1039
Class times each day are from 9:00 am to 5:00 pm Eastern Time. There is a lunch break from 12:30pm to 1:30pm.
Recommended Texts
Ewin, D.M. & Eimer, B.N. (2006) Ideomotor Signals for Rapid Hypnoanalysis: A How-To Manual. Springfield, IL: Charles Thomas
Hunter, C.R. & Eimer, B.N. The Art of Hypnotic Regression Therapy: A Clinical Guide (2012). Carmethen, U.K.: Crown House Publishing