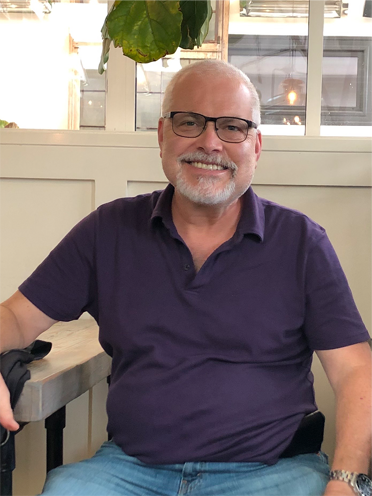 Hello!
My name is Dr. Bruce Eimer and I am a licensed clinical psychologist in Florida. I am originally from Philadelphia where I practiced psychology since 1986. I have over 34 years of experience providing counseling and hypnotherapy to individuals and couples. I have been in private practice for over 30 years. I was the Director of Pain Psychology at a major teaching hospital for seven years and I have held multiple clinical appointments at numerous hospitals.
I moved to South Florida in 2019 and serve the communities of Boca Raton, Delray Beach, Boynton Beach, Lake Worth, Wellington, West Palm Beach, and surrounding areas. I offer convenient online appointments so you can have therapy with me from anywhere.
I earned my doctorate in Educational Psychology from the State University of New York at Albany in 1981 and completed my post-doctoral residency and fellowship in Clinical Psychology at Hahnemann University in Philadelphia in 1986. I trained in Cognitive Therapy at Aaron Beck's Cognitive Therapy Center at the University of Pennsylvania and in Psychodynamic Psychotherapy at Hahnemann University Medical School. I have years of training in Clinical Hypnosis and Hypnoanalysis. I am an EMDR trained therapist and have also trained in Thought Field Therapy, Emotional Freedom Techniques, and other Energy Psychology approaches. I also trained in Imago Relationship Couples Therapy with Dr. Harville Hendrix.
I am a Board-Certified Diplomate in Behavioral & Cognitive Psychology with the American Board of Professional Psychology and a Certified Hypnotherapist. I am a Fellow of the American Psychological Association and the International Medical and Dental Hypnotherapy Association.
My approach to therapy is client centered. I approach all clients with deep respect. I have studied and mastered many different treatment approaches, but I formulate my treatment approach to fit each individual client. In my work, I integrate several different forms of psychotherapy which include Cognitive Behavior Therapy, Mindfulness, Clinical Hypnosis, Hypnotherapy, Psychodynamic Psychotherapy, Solution Focused Therapy, and Interpersonal Psychotherapy.
I have experience working with a wide range of challenging conditions, including but not limited to trauma, depression, suicide risk, grief, loss, anxiety, chronic pain, and chronic medical conditions.
I enjoy teaching and routinely provide training workshops to professional therapists across the United States. I also enjoy writing and I am the author or co-author of nine books, as well as the author of dozens of book chapters and journal articles. On the personal side, I enjoy the outdoors, especially the natural wonders of Florida, and I enjoy spending time with my family and my German Shepherd and Belgian Malinois Dogs.
Warmly,
Dr. Bruce
Bruce Eimer, Ph.D., ABPP, CHt
Education
PhD in Educational Psychology, State University of New York-Albany, 1981.
APA-approved Post-Doctoral Internship and Residency in Clinical Psychology, Hahnemann University School of Medicine, APA-approved Psy.D. program, Division of Psychology, Department of Psychiatry, 1983 through 1986.
Licensure
Psychologist, Florida – PY10748, 2020
Psychologist, New Jersey – 35S100460700, 2008
Psychologist, Pennsylvania – PS004665L, 1986
Certifications
Certified Hypnotherapist: International Medical and Dental Hypnotherapy Association, 2017.
Certified Clinical Hypnosis Consultant, American Society of Clinical Hypnosis, 1997.
Approved Provider of Continuing Education for Psychologists, American Psychological Association, 2016.
Approved Provider of Continuing Education for Florida Psychologists with the Florida Board of Psychology, 2020.
Approved Hypnotherapy School Director, International Medical and Dental Hypnotherapy Association, 2017.
Memberships
American Psychological Association (APA fellow)
International Medical and Dental Hypnotherapy Association (IMDHA fellow)
Services
Clinical Hypnosis Consultations
Hypnotherapy
Individual Counseling and Psychotherapy
Couples Counseling
Intensives & Retreats
Continuing Education Courses for Therapists
Consultations and Supervision with Therapists
Books
Authored or Co-authored Books
Eimer, B.N. (2008).  Hypnotize Yourself Out of Pain Now! (Second Ed.). Bethel, CT: Crown House. 

Eimer, B.N. & Freeman, A. (1998).  Pain Management Psychotherapy: A Practical Guide. New York: John Wiley.

Eimer, B.N. & Hunter, C. R. (2020).  Taming Chronic Pain: A mindful approach for bringing pain relief. Amazon Kindle Direct Publishing.

Eimer, B.N., & Torem, M.S. (2002).  Coping With Uncertainty: 10 Simple Solutions. Oakland, CA: New Harbinger Publications.

Ewin, D.M., & Eimer, B.N. (2006).  Ideomotor Signals for Rapid Hypnoanalysis: A How-To Manual.  Springfield, IL: Charles Thomas.

Hunter, C.R. & Eimer, B.N. (2012). The Art of Hypnotic Regression Therapy: A Clinical Guide. Bethel, CT: Crown House Publishing Company.

Zarren, J.I. & Eimer, B.N. (2002).  Brief Cognitive Hypnosis: Facilitating the Change of dysfunctional behavior. New York: Springer Publishing Company.

Eimer, B.N. (2002). Hypnotize Yourself Out of Pain Now! Oakland, Ca: New Harbinger.

Eimer, B.N. & Allen, L.M. (1996). Psychological Assessment of Chronic Pain Patients. Durham, NC: CogniSyst.